We are happy to be able to offer the 3rd season of our Reverse Grass/Beach Event Series being run under our Club Collaborative Umbrella.
Saturday June 18, 2022 - Girls 4s
——————
Saturday July 2, 2022 - Reverse 4s
——————
Saturday July 23, 2022 - Girls 4s
——————
Saturday August 6, 2022 - All In The Family 4s
——————
Saturday August 20, 2022 - Girls 4s
——————
Saturday August 27, 2022 - All In The Family 2s
Cost is $10/player per event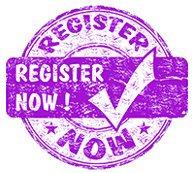 For Reverse and All In The Family Events - Modified Reverse Rules will be in effect.
Reverse rules will be played as follows:
▪ Boys are only allowed to hit as a back row attacker. Girls can hit front or back row.
▪ Boys are only allowed to block boys. Girls can block boys or girls.
▪ There is no tipping allowed.
▪ The ball can be played over the net using your fingertips(SET) only if the ball travels perpendicular to your shoulders and is played clean.
Modified Reverse Volleyball Rules:
 
• RALLY POINT scoring.
• SERVES that touch the net are considered live.
• ROTATION of servers is mandatory, not rotation of court positions.
• RECEPTION of any first ball crossing the net MAY be taken in a volley.
• ATTACKS may be a hit, a roll or closed-hand
• OPEN HANDED FINGERTIP played balls over the net are NOT allowed.
• VOLLEYS over the net must be square from shoulders & feet.
• BLOCKS do not count as a touch
• BLOCKERS are NOT allowed to direct the block, no breaking of the wrist
 
MALE SPECIFIC RULES:
• Men may only initiate back row ATTACKS. There will be an elastic attack line marked in the playing area.
• Men may only BLOCK men, this includes soft blocking of women. For All In The Daily events, if a team has more than 2 female players, 2 must be designated as the female players, and the others will be designated as "Male" players and must comply with the Male Specific Rules.
• Men playing a ball across the net who are in the front court MUST play the ball past the opponents attack line. MEN may jump from the back row placing a ball in the opponents front court ONLY if they begin their jump from behind their attack line.
• For men ON or IN FRONT of the attack line on 3rd hit:
• MEN are NOT allowed to jump.
• Men are NOT allowed to hit ball downwards, it MUST have an upward arc.
LOCATION:
Cloverdale Athletic Park - Corner of 64th Ave and 168 St on the practice football field beside the BMX riding area.
Sessions are outdoors and will be run weather permitting.
Once registration has been received, we will send a confirmation that your position is secured.
Invoices for payment will be accompany the confirmation.